Nissin Ramen Kyushu Tonkotsu 出前一丁棒丁面九州濃湯豬骨湯味 178g -Expiry on 02.08.2019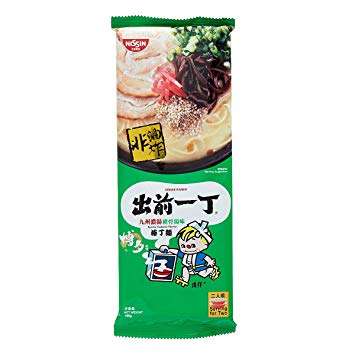 Hadn't seen this straight noodle ramen style before from Nissin. I've had quite a few now by different brand though, and they usually are quite nice! Let's see how this tonkotsu fare. Tonkotsu is a pork bone broth soup served with straight noodles. It's usually got a milky colored broth with a rich taste.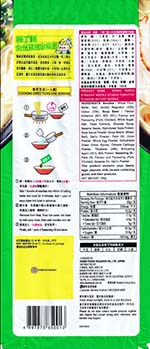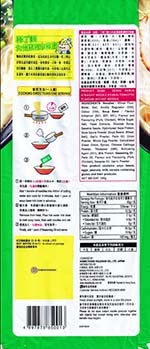 Detail of the back of the package. Contains pork and chicken. to prepare, add one noodle bindle to 450ml boiling water and cook for 3 minutes. Add in contents of sachets. Stir and enjoy!
The pack contains two servings of noodles in these little bindles (NOTE: I am unsure if this is the correct term, however it sounds like a good term for them).
The powder soup base sachet.
A LOT of powder!
An oil sachet.
Has a garlic scent.
Added kikurage, spring onion, chashu pork, sesame seeds and kizami shoga. The noodles are just the greatest – straight with a very good chew to them I liked a lot. The broth has a great milky pork flavor to it and is hearty with a good thickness from the oil. This is top notch stuff and now I'm wishing I had more! 5.0 out of 5.0 stars.